PINEWOOD DERBY CAR SHOWCASE

1962 Cub Cadet - Bill Mathews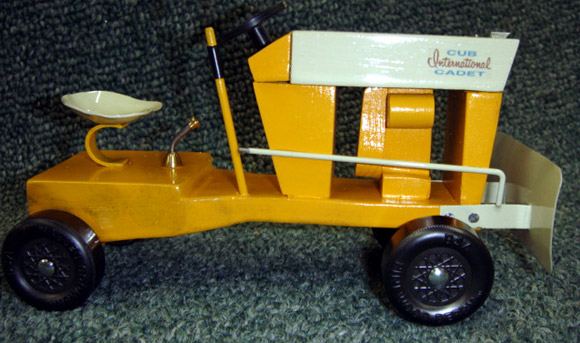 This is a model of our 1962 Cub Cadet original by father-son team Bill and Taylor Mathews. Pine and balsa wood were used in the construction. The snowplow is cut from a scout popcorn tin.

Pink Flip-Flop & Spine-O-Mite - Kevin Willhite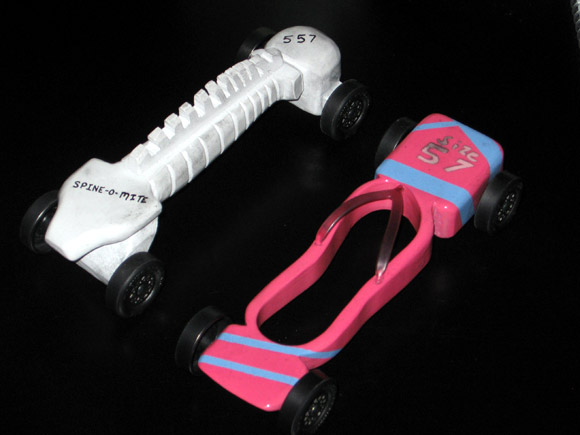 This is my daughter's "pink flip-flop" car and my "Spine-O-Mite" car. She loves pink and flip-flops and I am a chiropractor. Both cars were made with Maximum Velocity parts, except the flip-flop thong which came off of a car air freshener.
From Pinewood Derby Times Volume 8, Issue 15
Subscribe to this Free Pinewood Derby E-newsletter
(C)2015, Maximum Velocity, Inc. All rights reserved.
Maximum Velocity Pinewood Derby Car Plans and Supplies