02

03 04 05 15 16 19 20 21 22 23 24 25 26 27 28 31 32 33
34 New Directions Company Profile
by John Shreffler

The 2010 pinewood derby season is in full swing, and I would like to
say "Hi" to all the race leaders and parents involved in this
excellent youth program, and wish you a very successful derby.
Perhaps I might be able to help you with some of my products.

I have been involved in the pinewood derby since 1987, first as a dad
helping my son get a car finished for the big day. Later on,
beginning in the early 90's, I developed and offered for sale my first
in a succession of pinewood derby products. You can read a more
detailed story of the early days on our web site at:
www.newdirections.ws/newdirection.html

The product of most interest has always been the electronic finish
line. Twenty years ago, it was still the normal situation to judge
the races using eyeballs. Today, however, it is the normal situation
to pick out the finishing order electronically. It is a task for which
human eyesight is simply not good enough.

My finish line is called "The Judge". Over the years it has evolved
in outward appearance as shown below. Internally, every few years I
have incorporated new electronic capabilities, and improved
reliability.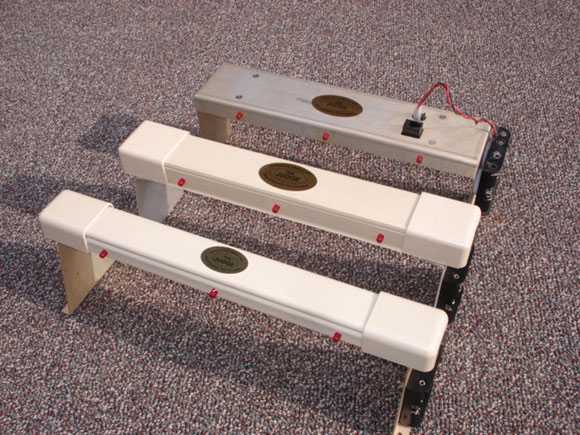 Figure 1 - The Evolution Of The Judge



At the rear in Figure 1 is the first version of The Judge, which I now
call the "Classic". The Classic was available only in two, three, and
four lane versions, and only gave the finishing order. However, it
had one thing going for it; it used only high speed gates and flip-
flops (as opposed to a digital time base), so it had significantly
greater ability to split hairs. Finishing order was resolved to
nanoseconds. No ties have ever been reported with the Classic.

By 1996, microprocessors were getting inexpensive and powerful enough
to handle not only the finishing order, but the reporting of the
elapsed time back to a computer. Coincidentally, at about this time
computers were getting so popular that most homes had one. The center
Judge in Figure 1 shows the M Series (1996-1998), P Series (1998
briefly), Q Series (1998-2001) and F Series (2002-2004). Each
"Series" means a significant change in microprocessor type or firmware
improvements. Outwardly, this group of Judges looked the same.

In late 2004, I switched to a smaller, sleeker enclosure, and re-
engineered the electronics to fit. The resulting G series, shown at
the front in Figure 1 is electronically the same as the F series it
replaced.

The current version is the J Series, introduced in 2007 and marked by
significant improvements in the firmware and a new higher performance
microprocessor.

Starting in 1996, all Judges have been available for tracks from one
to eight lanes. A wide range of options are available to customize
your finish line for your particular needs. Most Judges sold these
days are equipped with the "Computer Option", which means the race
result is sent back to your computer where it is automatically
incorporated into your derby management program. This greatly
relieves the race leaders of most of the work as the derby unfolds.
In fact, the only important thing is making sure each car is on the
correct lane for every race -- everything else is on auto pilot.

Another popular optional feature is the ability to work in any ambient
light, including outdoor operation under full sun.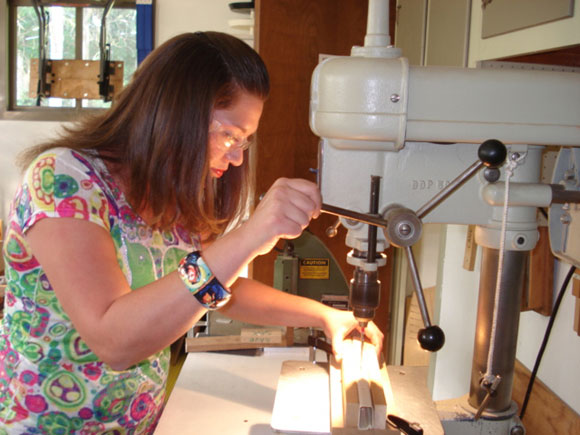 Figure 2 - Sandra drills the required holes in the Judge enclosure prior to final assembly



In the last few years, we have branched off from the finish line to
offer a few ways to dress up the start line. The most exciting
accessory has proven to be the Light Tree, which focuses attention on
the start of each race. In fact, most groups report that everyone in
the room does an enthusiastic backward countdown for each race as the
lights drop to green.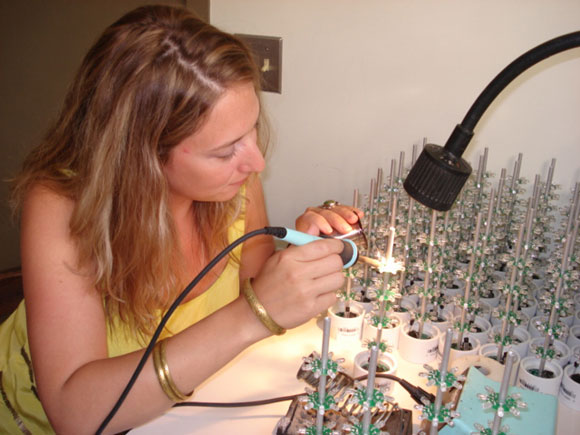 Figure 3 - Keri does final connections of a batch of light trees



However, the Light Tree is not just decoration; we have developed a
series of solenoid-activated latches that automatically open your
starting gate when the light gets to green. It adds a touch of drama
to see the cars start with nobody near the top of the track.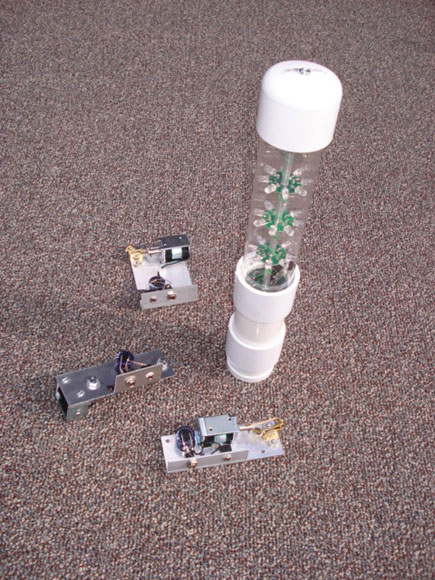 Figure 4 - Solenoid start mechanisms are available for many different styles of tracks



In Figure 4, clockwise from the Light Tree are: a standard plywood
track latch, a BestTrack aluminum track latch, and a MicroWizard
Freedom track latch.

In addition to these pinewood derby products, we also offer a finish
line solution designed for the BestTrack Space Derby(1) track, which
is also adaptable to home built tracks. Space Derby vehicles travel
much faster than pinewood derby cars, so the need for electronic
judging is even more critical.

In addition to our standard line of pinewood derby products, I get
involved in making special timing solutions for other racing formats.
I have successfully used the timing circuitry of The Judge in
Cubmobile and Soap Box Derby tracks, snowmobile racing, track and
field timing, and industrial process controls.

It has been a lot of fun and an honor to be associated with the
pinewood derby program over the years; to my 4,700 customers, a big
"Thank You" for choosing my products. I could not have done it
without you.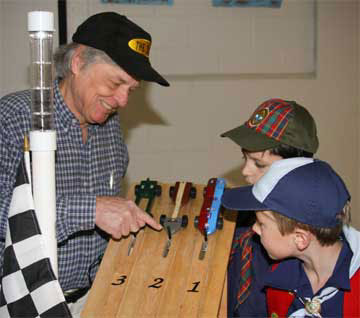 Figure 5 - John Shreffler gives some tips on car placement



John Shreffler
Owner, New Directions

New Directions is a major supplier of pinewood derby timers, and other
race management electronics and hardware. They are located in Vienna,
Virginia; and can be found on the web at:
http://www.newdirections.ws

(1) The Space Derby is a Cub Scout program which involves building and
racing a propeller driven rocket ship. The ships are powered by
rubber bands and race on monofilament line.

Read More at: Pinewood Derby Times Volume 10, Issue 7

A feature article is a regular part of the Pinewood Derby Times Newsletter. To subscribe to this free e-newsletter, please visit:
www.maximum-velocity.com/subscribe.htm

(C)2010, Maximum Velocity, Inc. All rights reserved.
www.maximum-velocity.com 35 36 37 38