02

03 04 05 15 16 19 20 21 22 23 24 25 26 27 28 31 32 33
34 Lisano Enterprises Company Profile
By Randy Lisano

Our involvement in pinewood derby racing began back in 1999, with our
church's first Awana Grand Prix. Our daughter Amanda was a 3rd grader,
at the time. A friend of ours was heading up the race and he enlisted
a gentleman from the church, who was a contractor, to build a four
lane race track from the Awana plans. I decided to help out where I
could. That started what would become an addiction and eventually a
full time business.

Well, I had not been fortunate enough as a kid to be involved in Cub
Scouts, so I was not familiar with pinewood derby type racing at all.
So, I decided to do some research. Surfing the web, I was surprised
about the amount of information and tips that were available. I dove
in and tried to learn about building the cars and how the race was
run. I collected a lot of information from a variety of web sites and
tried to digest it all.

Amanda didn't want some simple car design, of course. She wanted a
dolphin! "Oh brother," I thought. No easy feat when you only have a
jig saw at your disposal to cut out the car. Trying to securely hold
the block while cutting it was a challenge. Well, we managed to get
the body cut out and used some balsa for the fins. My wife Shelly
helped with the paint job. We put the wheels on as straight as we
could and raised one of the front wheels. We made sure to involve
Amanda as much as she could at that age. The car turned out rather
nice for a first build. It ended up winning 3rd Place for speed too.

In preparing to help out for the race, I decided that I wanted to
build a timing system. After reading about trying to eyeball judge a
race, I figured that we really needed one. It was a simple parallel
port sensor system, where the computer actually did the timing using a
small software program written in Basic, running on DOS. The night
before the race, I was working until 3am on it and just couldn't get
it working. So, come race day we ended up eyeball judging after all.
Well, right after the race, I was able to quickly determine the
problem and fix it. Having had a bit of sleep, I'm sure helped. Oh
well, we had it ready for the next year's race. By this point, I was
totally hooked on this race, so I decided to coordinate the next race.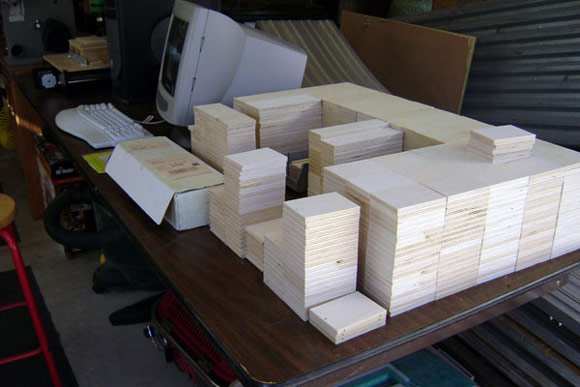 Car Inspection Gauge Parts



The timing system was ready to go for the next race, but I really did
not like the simple Excel spreadsheet that we used and having to use
separate timing software. I started looking around for some race
management software. I didn't really like the free or commercial
software that was available at the time, as it didn't really run the
race as our church preferred, so I decided that I would write some
myself. That was the birth of our GrandPrix Race Manager software.
Our next race went really well and the software was a hit. Version 1
was made available as shareware for a couple of years and received
lots of good feedback and suggestions for improvement. People at our
church recommended that I start selling the software, so I rewrote it
to be more of a commercial grade software package. Our company,
Lisano Enterprises, was born and we started selling the software.
That was back in 2002.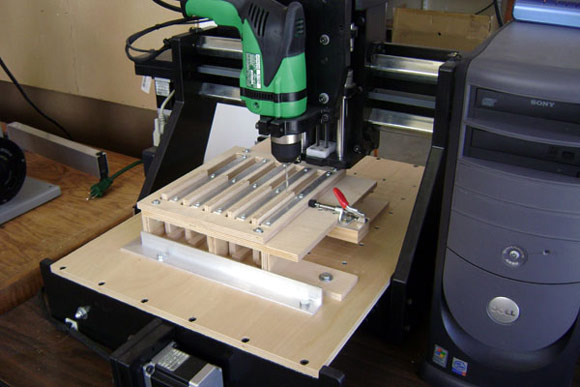 CNC Router/Driller



Our business grew rapidly, as word of our software spread and timer
manufacturers started packaging it along with their timers. We added
our other software packages to help enhance the race experience and
branched into some non-software products, like our Car Inspection
Go/No-Go Gauges, to help run the race. By 2005, with a lot of help
from my wife, I started working this business as a full-time venture.
Each year we improve our software and strive to provide quality
service and support.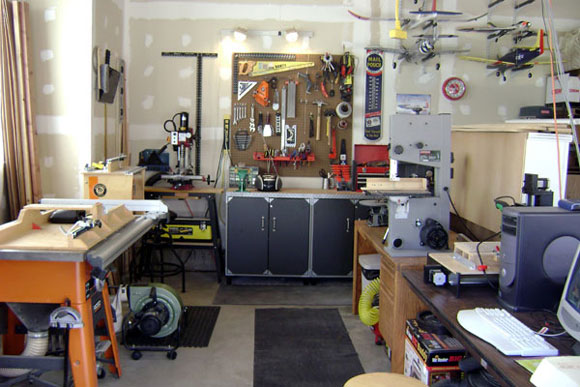 Workshop



I have also been active in the pinewood derby community by providing
free information and resources to help build the cars and run the
races. Actually, before our GrandPrix Race Manager software was
launched commercially, I created the GrandPrix Race Central website(1)
to be a central repository of information and resources to make a race
coordinator's job easier. In June of 2003, I launched the Derby Talk
website.(2) It is a forum to discuss all aspects of building the cars
and running the races. It has grown to over 2,100 members and 58,000
individual message posts. The sharing of information has led to the
running of many successful races and has helped many racers to be much
more competitive at local and higher level races.

What started out as helping at our church's first Awana Grand Prix
turned into a hobby (addiction) and into a business. I have been
quite blessed to be able to turn a hobby into a fun job. With this
hobby, our three kids have been able to participate in many Awana and
Cub Scout races over the years. Each kid has quite a collection of
cars and trophies. Not all of their cars won in speed or design, but
each year they did more of the construction and we enjoyed the time
working together. Though my daughter is off on her own now and my
boys are out of scouts, I continue to stay active by donating my time
to run races for local Awana clubs that do not have their own track
setup.

Randy Lisano
Owner, Lisano Enterprises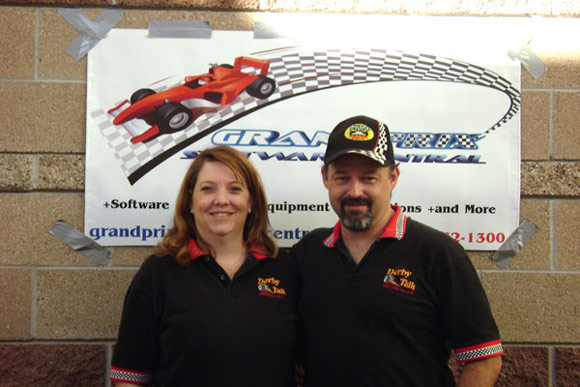 Randy and Shelly Lisano



Lisano Enterprises offers a variety of software and supplies for
pinewood derby race management. They are located in Highlands Ranch,
Colorado; and can be found on the web at:
www.grandprix-software-central.com

(1)GrandPrix Race Central - www.grandprix-race-central.com
(2)Derby Talk - www.derbytalk.com

From Pinewood Derby Times Volume 11, Issue 6

To subscribe to this free e-newsletter, please visit:
www.maximum-velocity.com/subscribe.htm

(C)2011, Maximum Velocity, Inc. All rights reserved.
www.maximum-velocity.com 35 36 37 38