PINEWOOD DERBY CAR SHOWCASE
We received these four cars from Tim Grimstead and his children.
Thanks Tim.
Optimus Prime - Rohan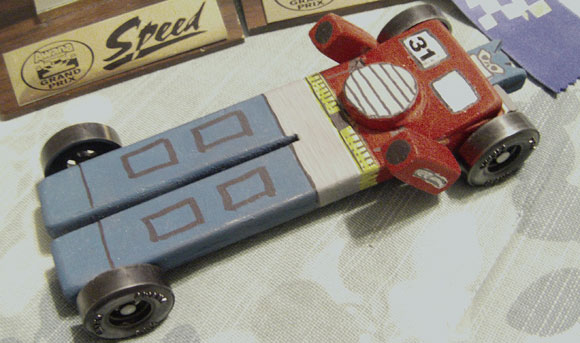 My 5 year old son, Rohan, won first in design for Cubbies with his
Optimus Prime car and took first in overall speed. At the awards
ceremony Rohan received a speeding ticket from a Sheriff Deputy and
was cuffed.
Fireball - Chloe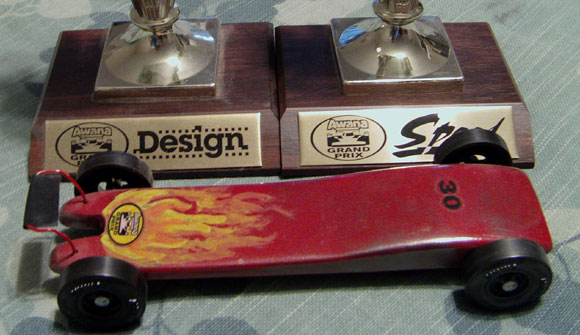 My 11 year old daughter, Chloe, took second in overall speed and first
in design for her group with her Fireball.
Froggy - Tessa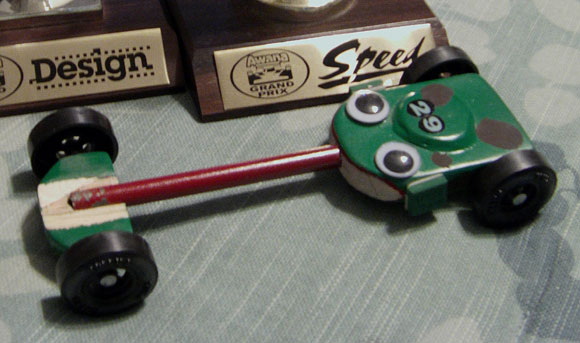 Tessa, my 9 year old daughter, placed fourth for overall speed and
first for design with her Frogger car. The Frogger's front end broke
half way through the event but still placed. It was a short track;
there was nothing to absorb the impact at the end.
Ziggity - Flora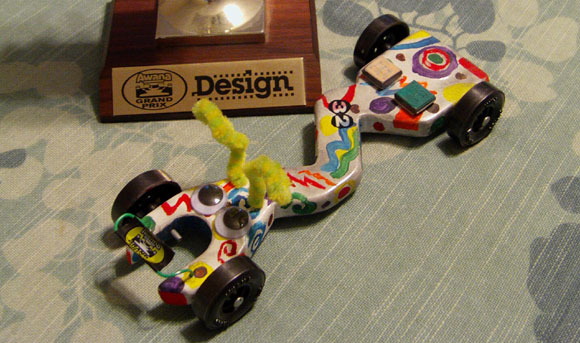 Flora, my 7 year old daughter, won first in design for her group with
her Ziggity car, and ended around fifth for speed. I suspect the
placing was do to the inability of the car's front-end to trigger the
timing light accurately.
Read More at:
Pinewood Derby Times Volume 10, Issue 7
The Car Showcase is a regular feature of the Pinewood Derby Times Newsletter. To subscribe to this free e-newsletter, please visit:
www.maximum-velocity.com/subscribe.htm
(C)2010, Maximum Velocity, Inc. All rights reserved.
www.maximum-velocity.com