02

03 04 05 15 16 19 20 21 22 23 24 25 26 27 28 31 32 33
34 PINEWOOD DERBY CAR SHOWCASE

Black Beauties - Patrick Roos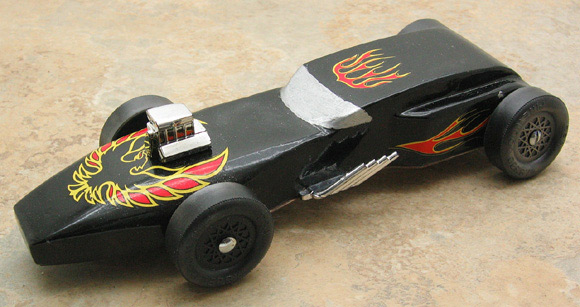 This is my son Seth's first car as a Tiger. His three older brothers
have each won Grand Champion in our pack, and two of them are past
District Grand Champions, so he has a goal of being the first of our
family to win the Council championship. He easily won the Pack
and District Championship and is headed to the Council in a couple
months. The only car that was close to him was...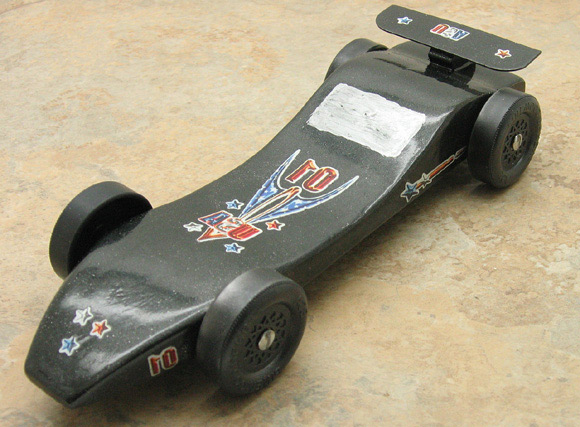 Athan's car, which was built by Athanasius, son of a family friend.
Dad has to work out of town a lot, so on his evenings at home, they
came over to my garage and I helped them build his first car as a
Webelo. The car took 2nd place behind Seth in Pack and District.

McLaren - Scott & James Bowie, England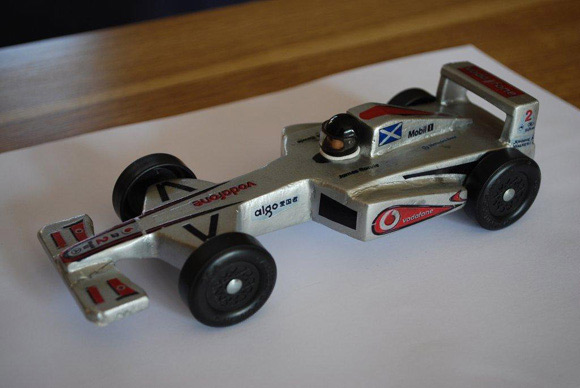 Just wanted to drop a line from England to say that my son James (8)
and I built his pinewood McLaren based on your Formula 1 plan and with
a nod to Lewis Hamilton's MP4-26. We managed to secure the fastest car
and star car awards at his local cub scout pack's first pinewood
derby. A great time was had by all and I think this will become an
annual event. Thanks for a great site with some winning hints and
tips.

AAA - Stephen Basham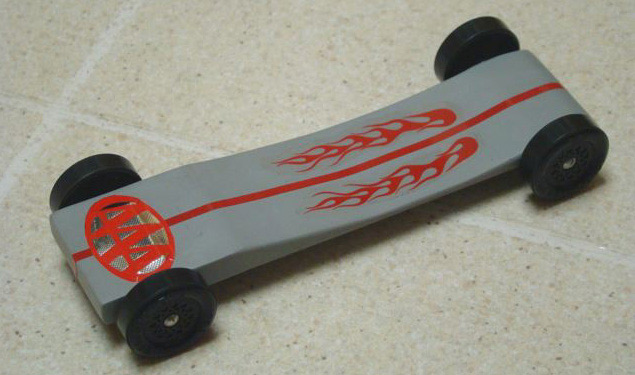 The Boy Scout Lincoln Heritage Council covers parts of Indiana and
Kentucky with 8 Districts. This year (2012) they decided to have 4
District Level Pinewood Derby races to cover the complete Council
area. Any Cub Scout in the Lincoln Heritage Council could compete in
any one or all four of the district level races.

Stephen Basham won First Place overall at two of the four district
level races. Could this be the first time a Cub Scout has won the
First Place Overall District Level Trophy two times in the same year?
Even though Stephen's Pinewood Derby car bears the AAA road side
assistance program logo, the car did not require any help at the
races. (Submitted by Jim White)

From Pinewood Derby Times Volume 12, Issue 2

Subscribe to this Free Pinewood Derby E-newsletter

(C)2012, Maximum Velocity, Inc. All rights reserved.

Maximum Velocity Pinewood Derby Car Plans and Supplies 35 36 37 38