PINEWOOD DERBY CAR SHOWCASE
Here are the last two cars that I built for our Outlaw Race ...

Pharodox - Randy Davis
Pharodox was modeled after a Hot Wheels car by the same name, and was raced in April of 2012. It is equipped with Super Stock Needle Axle wheels that had the sidewalls customized on a CNC machine. The car was quite fast, taking 2nd behind a car with X-Lite Needle Axle wheels.
Lightning Bolt - Randy Davis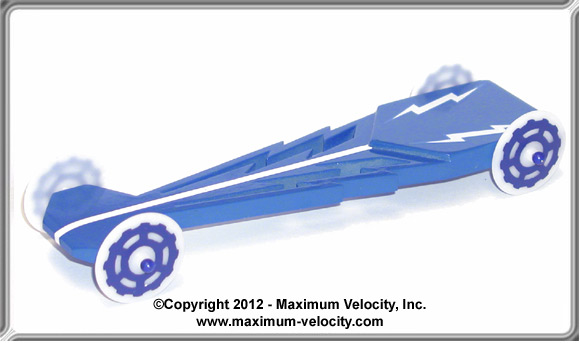 In 2012 we moved our local race from spring to the fall (two races this year), so I didn't have much time to work on a second car. Instead I used the photo model for the Lightning Bolt, which was a kit we sold for several years. I equipped the body with Needle Axle Wheels (white - a special order item), and our Needle Axle Upgrade Kit. The pattern on the sidewalls was cut out of sticky-back vinyl with a Cricut machine by my wife (thanks honey!). I'm sure the vinyl added a touch of weight, but it didn't matter as the car handily won the Outlaw race.
... and two cars from another entrant in the race.
Finn McMissile - Richard Larson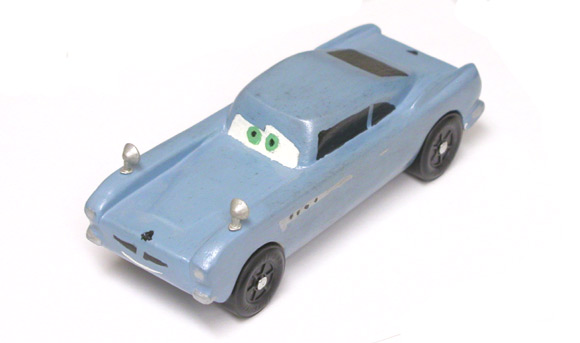 In spring of 2012, Richard modeled Finn McMissile from the movie "Cars". The only non-wood parts are the dual mirrors, which came from a model car kit. Finn took first place in design.
Red - Richard Larson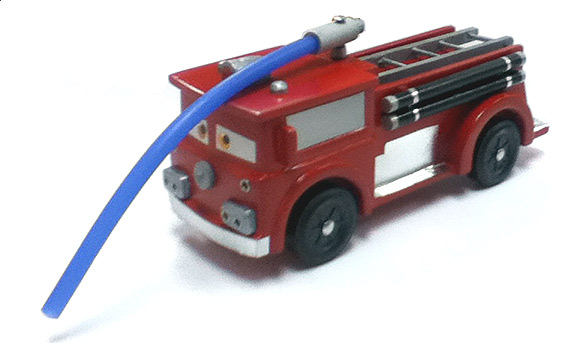 In the fall of 2012, Richard modeled the fire engine known as "Red" from the movie "Cars". Red weighs exactly 5 ounces, and actually has a small amount of ballast weight. The blue tubing represents a stream of water as Red is watering the flowers. It detaches for the actual race. Not surprisingly, Red took first place in design.
In 2011 Richard modeled 'Mater. You can see it in the Car Showcase at:


From Pinewood Derby Times Volume 12, Issue 5

Subscribe to this Free Pinewood Derby E-newsletter

(C)2012, Maximum Velocity, Inc. All rights reserved.

Maximum Velocity Pinewood Derby Car Plans and Supplies