PINEWOOD DERBY CAR SHOWCASE
CUDA - James White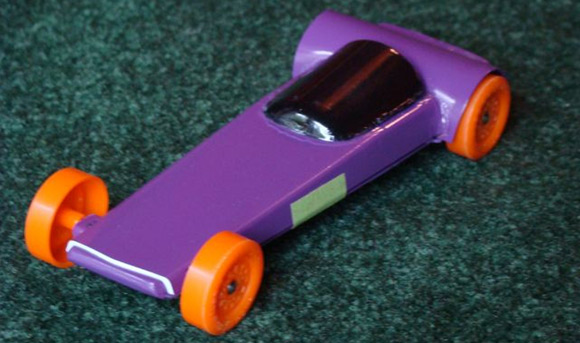 This car named "CUDA" was built for my grandson's (Aaron Shain's) 2013
pinewood derby races. The rear fenders are made from a portion of the
plastic bottle that the BSA wheels come in, and the cockpit canopy is
made from a slice off the side of a small shampoo bottle.
Finn McMissile - Caleb Tachick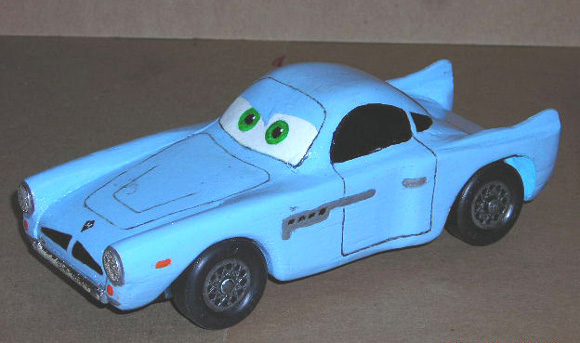 At my son Caleb's first Awana Grand Prix, he and Finn held their own
most of the day, but ended up around 6th or 7th. But since it was our
first year, the real goal was the design award. He came home with 2nd
place; he would have had first but his sister's Cancer Survivor Ribbon
car took first. They never raced each other until after the event when
the track was open for fun runs. They ran neck and neck. Finn
McMissile is shown here with the BSA wheels we swapped over to for
the Home Depot race a month later, where he took 4th place -- not bad
for a full bodied car.
Cancer Survivor Ribbon - Kailyn Tachick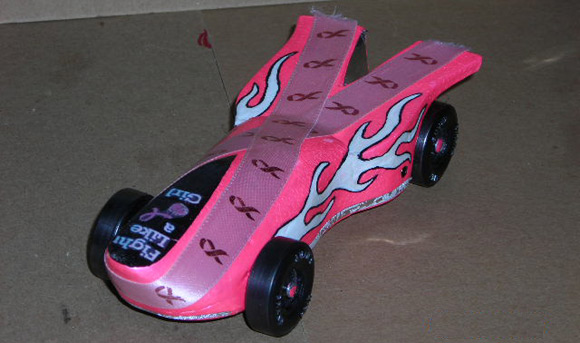 Here is my daughter Kailyn's 1st place Awana car in the design
category. This car was in honor of her grandma, who within the last
year underwent treatment and surgery for cancer. We thank the Lord
she is doing OK today. We did not hollow out the nose (my first year
to build), but did incorporate rear fenders, reduced midsection as on
supersonic jets, a concave tail end like a Shelby Daytona coupe, and
speed axles from Maximum Velocity. After losing her first heat(in a
double elimination race format), she continued to terrorize the
loser's bracket to within a few heats from the end!
From Pinewood Derby Times Volume 12, Issue 11
Subscribe to this Free Pinewood Derby E-newsletter
(C)2013, Maximum Velocity, Inc. All rights reserved.
Maximum Velocity Pinewood Derby Car Plans and Supplies