Pinewood Derby Car Showcase
Green Machine - Doug Burgess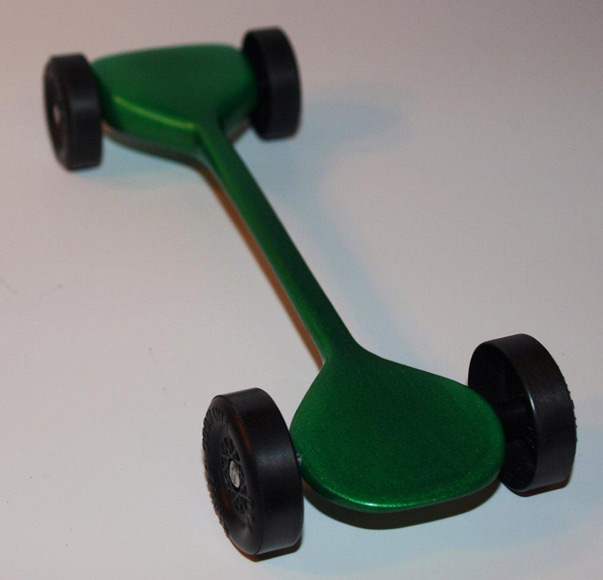 My son William did 90 percent of the work on this car. The car came
in second - just .004 seconds behind his brother Jack. The boys are
committed to building fast cars. They spent 6 hours in the garage
polishing 10 sets of axles so we could test them and choose the
fastest ones for their cars.
Knife - Craig Look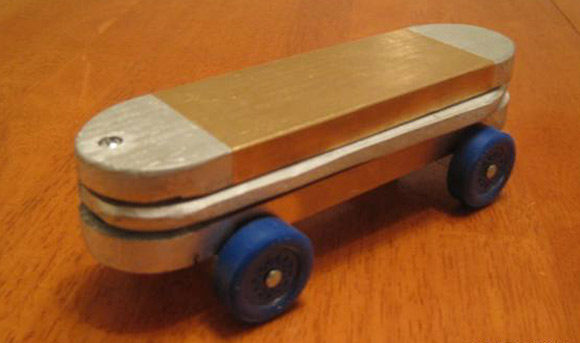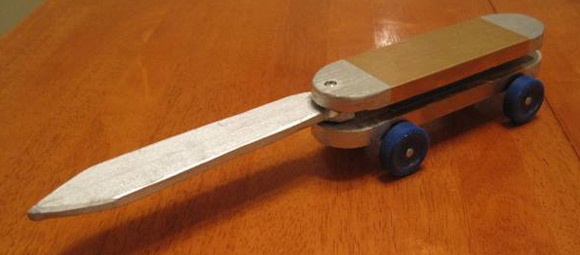 This is my son Jacob's Knife car. He took third place. As you can
see, the knife has a folding blade.
Sherman Tank - Craig Look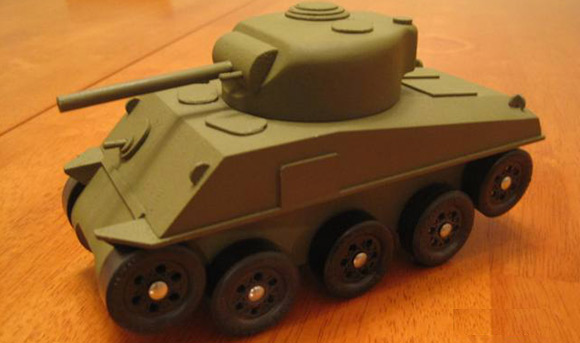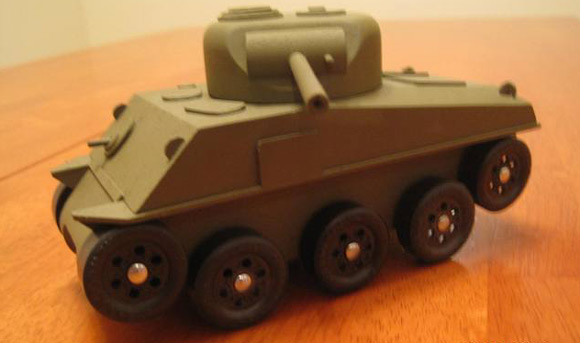 My son, Evan, took first place with his Sherman Tank. The tank has a
rotating turret to blow away the competition (unless it's a Tiger
tank!).
From Pinewood Derby Times Volume 12, Issue 13
Subscribe to this Free Pinewood Derby E-newsletter
(C)2013, Maximum Velocity, Inc. All rights reserved.
Maximum Velocity Pinewood Derby Car Plans and Supplies