PINEWOOD DERBY CAR SHOWCASE
Although this is a break from the "norm", today I am including six photos sent to me by Wade Charlesworth. I know that you will agree that these are very unique cars. Here are excerpts from the note I received from Wade:
"Thank you for the interest in the cars I have made. Every year we try to have a theme so that we don't end up with the same cars repainted and the same individuals winning over and over. The cars must be retired after the season. This year's theme was anything in your house. It was a fantastic turn out. If you look around your house you will find an amazing amount of ideas for cars. The elephant, bathroom, tape measure, and knife were from this year (no, there wasn't an elephant in the house; it was modeled after a statuette).
Last year's theme was anything to do with food, hence the taco and french fries. We also had a butter tray, a Butterfinger candy bar with a bite out of it, a pumpkin pie, a Snickers bar, celery with peanut butter, and a smore's car. Please use whatever you feel is appropriate; I just want kids to know that you can make any kind of car you want if you put your mind to it."
Elephant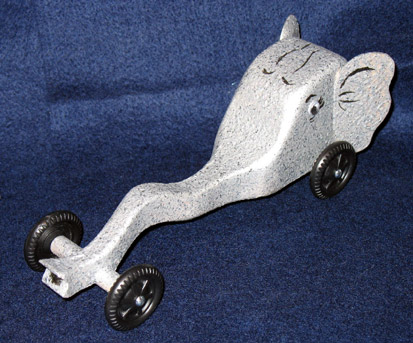 Bathroom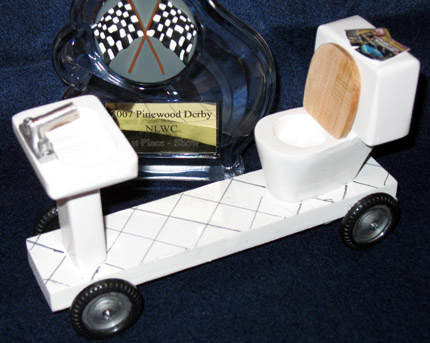 Swiss Army Knife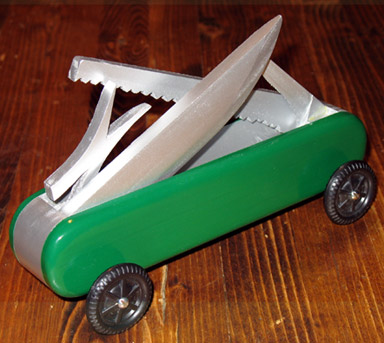 Tape Measure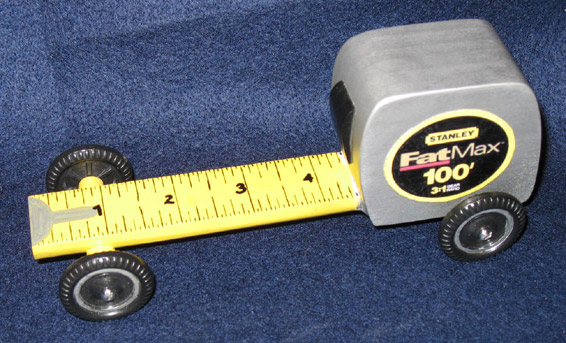 Taco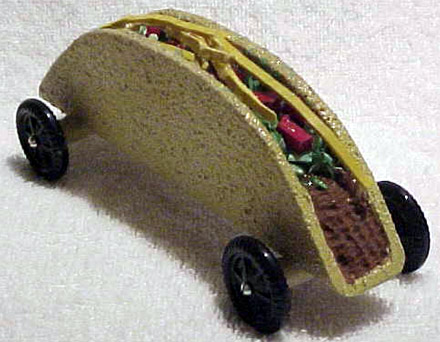 French Fries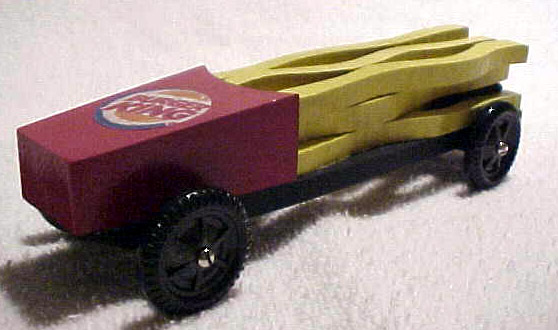 From Pinewood Derby Times Volume 7, Issue 2
Subscribe to this Free Pinewood Derby E-newsletter
(C)2013, Maximum Velocity, Inc. All rights reserved.
Maximum Velocity Pinewood Derby Car Plans and Supplies