PINEWOOD DERBY CAR SHOWCASE
Shooting Star - Don Fish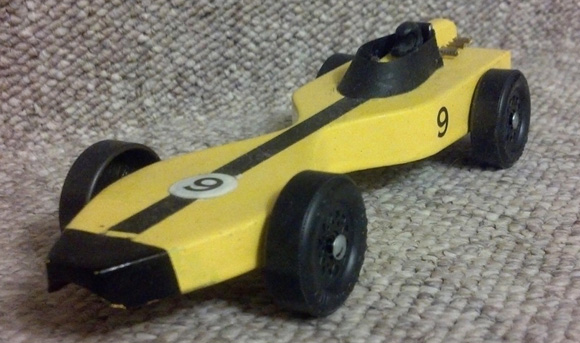 This pinewood derby car was built by my son Nick for his Tiger derby.
He loves Speed Racer, so we did our interpretation of Racer X's
Shooting Star. It won the den race, took third place in the pack and
fourth place at district. The car has highly polished and notched
axles, a raised front wheel, the center of gravity just in front of
the rear axles, four wheel alignment with polishing, and of course
Racer X and his rear engine V8!
Hot Rod Muscle Car - Jason Villarreal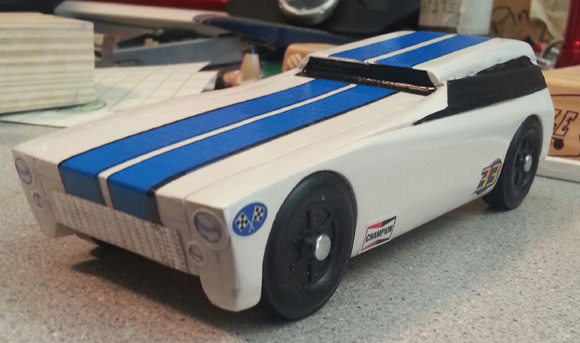 A friend of mine wanted a fast, muscle looking car. So I cut out a
design of what would be a hatchback. I started with a thin bottom
plate and added the sides and top (so the car is hollow). The car took
1st for the age group, and 2nd overall. It also took 1st in the design
category.
From Pinewood Derby Times Volume 13, Issue 6
Subscribe to this Free Pinewood Derby E-newsletter
(C)2013, Maximum Velocity, Inc. All rights reserved.
Maximum Velocity Pinewood Derby Car Plans and Supplies